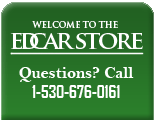 Login Status
Not logged in
» Login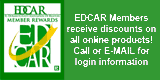 -A-FRAMES
-BOOKS
-BROCHURE BOXES
-BROCHURE HOLDERS
-CALCULATORS
-CONTINUING ED.
-CUSTOM RIDERS
-CORRUGATED RIDERS
-PVC RIDERS
-STARBURST SHAPES
-HOUSE SHAPES
-ARROW SHAPES
-FORMS
-FASTENERS
-FLAGS
-LOCKBOXES
-MAPS
-NUMBERS & LETTERS
-REALTY PRODUCTS
-SIGN KITS













Click the above link to return to the EDCAR main website.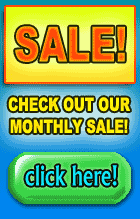 Coupon code valid for all products, excluding licensing, education material, and dues.
Use the ORDER ID and e-mail address that you find on your confirmation receipt that was e-mailed to you. If you have difficulty finding your ORDER ID or correct e-mail address please contact the association @ 530-676-0161 for detailed information regarding your order status.