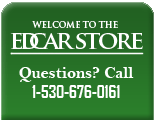 Login Status
Not logged in
» Login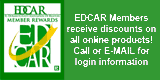 -A-FRAMES
-BOOKS
-BROCHURE BOXES
-BROCHURE HOLDERS
-CALCULATORS
-CONTINUING ED.
-CUSTOM RIDERS
-CORRUGATED RIDERS
-PVC RIDERS
-STARBURST SHAPES
-HOUSE SHAPES
-ARROW SHAPES
-FORMS
-FASTENERS
-FLAGS
-LOCKBOXES
-MAPS
-NUMBERS & LETTERS
-REALTY PRODUCTS
-SIGN KITS













Click the above link to return to the EDCAR main website.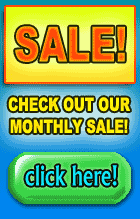 Coupon code valid for all products, excluding licensing, education material, and dues.
The El Dorado County Association of Realtors® is here to help you. Our goal is to provide our members with an easy to use website that has all the Real Estate supplies you need for your business. Members of the El Dorado County Association of Realtors® also receive a percentage discount on all products sold on this site. Your login information is the same information you have on www.edcar.org - If you have not logged in to www.edcar.org before please contact the association at edcarstore@edcar.org or call 530.676.0161.